This week's biggest funding round
Thetanuts Finance raised $17M in a funding round from Polychain Capital*, HyperChain Capital*, Magnus Capital*.
Thetanuts Finance is a multi-chain structured products protocol that offers a range of DeFi crypto products catering to various customers such as option traders, decentralized autonomous organizations (DAOs), market makers, and liquidity providers. It allows users to earn yield on cryptocurrencies, provide liquidity, and execute short and long options strategies while managing risks in a conservative approach. Thetanuts Finance will launch a buy-side altcoin options market soon.
Pre-seed and Seed investment rounds
Aki Protocol raised undisclosed amount in a Seed funding round from Emoote*, Mask Network*, MZ Web3 Fund, Incuba Alpha, Meteorite Labs, CatcherVC, Alchemy Pay, Futurism Labs, Oxbull.
Aki Protocol is a blockchain protocol that provides oracle services and rewards data layer contributors through an open, decentralized network of peer-to-peer participants. It is focused on organizing the Web3 world's information and making it accessible and useful through its two layers: Aki Protocol, an open infrastructural multi-chain knowledge base, and Aki Network, a consumer-facing application suite with a specific focus on influencer-centered graphs and data standards.
Catalyst raised $4.2M in a Seed funding round from The Spartan Group*, Robot Ventures, Maven 11 Capital, Alchemy Ventures, Hashkey Capital, Circle Ventures, Superscrypt, Foresight Ventures, Skip Protocol.
Catalyst is a decentralized protocol that provides permissionless liquidity between modular blockchains. It enables seamless communication and liquidity movement between different chains, allowing users to access applications and assets on different chains without being restricted by their current holdings.
Amboss raised $4M in a Seed funding round from Stillmark*, Valor Equity Partners, Draper Associates, Fulgur Ventures, Ride Wave Ventures.
Amboss is a Lightning Network, a decentralized layer-2 protocol built on top of Bitcoin that promises fast and cheap transactions, data company. Building off a popular open-source tool called ThunderHub, Amboss serves as a professionalized version of the platform, allowing the underlying service providers on the Lightning Network to deduce the most efficient paths for routing payments.
MetaCRM raised $2.5M in a Seed funding round from Cherubic Ventures*, Ondine Capital, Red Building Capital, Tribe Accelerator.
MetaCRM a blockchain CRM provider that allows a one-stop CRM solution for Web3 projects that supports all stages of the customer journey: customer-acquisition, customer-retention, and customer-engagement.
Rise raised $3.8M in a Seed funding round from SINO Global Capital*, Polymorphic Capital*, Draper Associates, P2P Validator, WWVentures, Hashkey Capital, Paradigm Shift Capital, Cosmo Capital.
Rise is all-in-one compliance and payments solution for businesses hiring globally. It helps onboard, manage and pay local and international contractors while ensuring compliance and reducing tax processes.
Other investment rounds
SuiPad raised $1.2M in a funding round from Cogitent Ventures, Moonrock Capital, Rarestone Capital, Genesis Block Ventures Capital (GBV), NGC Ventures, Kairon Labs, Kernel Ventures, NewTribe Capital, Extra Watts, Hype Partners, Panony, DAO Maker, Maven Capital, Criterion VC, Limitless Value Capital (LV Capital), Autonomy Capital.
SuiPad is a launchpad platform for Tier 1 projects on Sui. The platform provides an all-in-one solution for project launch, including integrated wallet, vesting marketplace, and transaction management, with the support of all major Sui wallets. SuiPad offers innovative features such as SuiPad Shield insurance protocol and Sui Tank, a reality show series where Web3 builders pitch their business to a panel of venture capitalists.
Fetch.ai raised $10M in a funding round from Bitget*.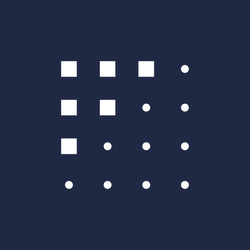 Fetch.ai is an artificial intelligence-focused crypto protocol aims to provide the tools for developers to deploy and monetize applications by providing an autonomous machine-to-machine ecosystem.
Getaverse raised undisclosed amount in a funding round from LD Capital*.
Getaverse is a blockchain credit system developed and deployed based on multiple public chains. The platform aims to create a metaverse ecological service platform based on the Web3 digital authentication engine protocol. After users register and enter Getaverse, they will obtain a DID identity.
Giddy raised $6.9M in a funding round from Pelion Venture Partners, Peak Capital, Clarke Capital.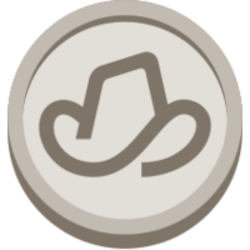 Giddy is a self-custody smart wallet aims to provide financial freedom to more people by making DeFi accessible to everyone through an easy-to-use mobile app with features such as a recoverable private key, fiat onramp and offramp capabilities, and single-swipe staking into multiple DeFi protocols.
NFTGo raised $4M in a funding round from Qiming Venture Partners, Hash Global, 500 Global, Skyland Ventures.
NFTGo is an all-in-one NFT analytics and trading platform empowering users to discover, analyze, trade, and track NFT portfolios. Their vision is to become the world's leading NFT data intelligence provider, leveraging data science, AI, and blockchain technology to benefit everyone involved in trading and utilizing NFTs, from collectors to institutional players.
Tribe3 raised $2.1M in a funding round from Spartan Capital, Newman Capital, Infinity Ventures Crypto (IVC), Modular Capital, Cogitent Ventures, BlockBuilders, Founderheads VC, Lapin Digital, Blockhype.
Tribe3 is a gamified decentralized NFT futures exchange that allows users to trade NFT perpetual futures with leverage, engage in tribe battles against others in the community, and win in-game items to create personalized NFT avatars.
TinyTap raised $8.5M in a funding round from Sequoia Capital, Polygon Ventures, Liberty City Ventures, Kingsway Capital, Shima Capital, GameFi Ventures.
TinyTap is an edtech company owned by Animoca Brands that offers a code-free authoring platform for educators to create interactive educational games for young learners from pre-K to grade 6. TinyTap has recently launched "Publisher NFTs" that grant publishers the right to promote and earn from the content they create, and has plans to bring decentralization to the education system with token-based scholarships and custodial wallets for students.
DFlow raised $5.5M in a funding round from Framework Ventures*, Cumberland (DRW), Coinbase Ventures, Circle Ventures, Wintermute, Zee Prime Capital, The Spartan Group.
DFlow is a decentralized order flow marketplace powered by a payment-for-order-flow (PFOF) model that guarantees best-execution for retail investors and enables safe monetization for sources of retail order flow. DFlow provides a transparent and market-driven way to buy and sell order flow, ensuring fair incentives for all parties involved
Credora (ex X-Margin) raised $6M in a Strategic funding round from Coinbase Ventures*, S&P Global Ratings*, Hashkey Capital, The Spartan Group, GSR, CMT Digital, Pirata Capital, KuCoin Ventures, Amber Group, Paradigm.co, WAGMI Ventures, Breed VC.
Credora is an end-to-end lending solution facilitating credit by validating real-time risk metrics in a zero-knowledge environment.
Flappy Moonbird raised $2M in a Series B funding round from FBG Capital*.
Flappy Moonbird is a Bird themed casual game metaverse with various playgrounds and arenas that combines different gameplays, featuring NFTs like Genesis Bird which can produce offspring and provide voting rights in Flappy Moonbird DAO governance. It also offers access to $FMB eco-incentive airdrop and AI Bird function for higher winning odds in the game.
ARPA raised undisclosed amount in a funding round from DWF Labs*.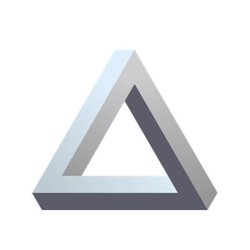 ARPA Network is a blockchain-based solution that uses Multi-Party Computation (MPC) to enable privacy-preserving computation. ARPA threshold BLS signature network serves as the infrastructure of verifiable Random Number Generator (RNG), secure wallet, cross-chain bridge, and decentralized custody across multiple blockchains.
DSpace raised $1M in a funding round from Cypher Capital*.
DSpace is an AI-enabled location-based game that combines NFTs and blockchain technology to create a Web3 experience that allows players to capture, train, and explore virtual beasts in the real world. DSpace takes place in a post-apocalyptic world where adventurers capture creatures called "Elemental Beasts" and train them to battle against other trainers while exploring real-world locations.
Teahouse raised $2M in a funding round from AppWorks*, Pantera Capital, NGC Ventures, Perpetual Protocol.
Teahouse Finance is a DeFi asset management platform that offers a range risk strategies for secure and flexible wealth management. The platform uses smart contracts to manage users' funds and adjust liquidity pool ranges based on market volatility, while the HighTable NFTs serve as exclusive passes to Teahouse strategy vaults. Additionally, Teahouse Finance is developing enterprise-ready B2B product, Teahouse Private Vaults, designed for Web3 projects and traditional businesses looking to diversify into cryptocurrencies.
* fund, that lead investment round