This week's biggest funding round
CyberX raised $15M in a Strategic funding round from Foresight Ventures*.
CyberX Group is a leading technology firm engaged in digital asset trading, infrastructure building, and market making.
Pre-seed and Seed investment rounds
CosmoGene raised $7.8M in a Seed funding round from Arca Fund.
CosmoGene is a play-to-earn game by an entertainment tech company combining AI and Web3 Sortium. It will let players create unique virtual genetic experiments generated from AI-backed synthetic DNA. The game learns and adapts to the player, which in turn grows the environment.
Quantum Temple raised $2M in a Pre-seed funding round from Borderless Capital*, Shima Capital, Algorand, Outliers Fund, NxGen.
Quantum Temple is a decentralized platform that hopes to preserve and fund expressions of cultural heritage through a variety of NFTs. Anthropologists, government institutions, artists and academics are involved in the project.
Open Forest Protocol (OFP) raised $4.1M in a Pre-seed funding round from Shima Capital, Not Boring Capital, Big Brain Holdings, Valor Capital Group.
Open Forest Protocol (OFP) is an open on-chain measurement, reporting and verification platform built on a carbon neutral blockchain. OFP gives decentralized agency to forest projects of any size to measure, report and verify their forestation data on the Proof of Stake (PoS), climate neutral NEAR blockchain by registering their forest project within OFP's open-access platform.
Easy raised $14.2M in a Seed funding round from 6th Man Ventures (6MV), Scribble Ventures.
The Easy Company provides a Web3 social wallet Easy that combines user-curated profiles, with social discovery features. It enables users to curate their personal profiles with their own NFTs and digital art from multiple wallet accounts and blockchains, personalizing the wallet experience and creating a unified, verified social identity.
Cryptiony raised $538K in a Pre-seed funding round from ff Venture Capital*, Pointer.Capital*, Marcin Wenus.
Cryptiony is a crypto tax automation platform for individuals, traders, and tax professionals.
C14 raised $2.5M in a Seed funding round from General Catalyst*, Fin Capital, Cipholio Ventures.
C14 is a fiat-to-crypto payment flow which is described as a "seamless, ecommerce-like payments widget that can be embedded in websites and dApps across partner blockchain ecosystems." The EVMOS service launched by C14 can support Aurora and Ethereum chain assets, and integrates encryption ecosystems such as Hedera, Aleph Zero and LGCY Network.
Other investment rounds
Createra raised $10M in a Series A funding round from Andreessen Horowitz (a16z crypto)*.
Createra is a user-generated content (UGC) metaverse engine enabling creators to create, distribute, and MetaFi games. Everything built on Land within the platform is tradable. This includes models, games, APIs and more. Players are integrated into the Createra metaverse creation system, and distribute their metaverse NFT assets on the market.
Alkimiya raised $7.2M in a funding round from Castle Island Ventures*, 1kx*, Circle Ventures, Dragonfly Capital, Coinbase Ventures.
Alkimiya is a permissionless, open-source protocol for consensus capital markets that allows any consensus producers to create financial contracts backed by the underlying "consensus resources".
Exactly raised $2M in a funding round from Daedalus*, Kain Warwick*, Newtopia VC, NXTP Ventures, Kaszek Ventures.
Exactly is a decentralized, non-custodial and open-source protocol that will provide an autonomous interest rate market to lenders and borrowers while setting interest rates based on credit supply and demand, enabling users to frictionlessly exchange the time value of their crypto assets at both variable and fixed interest rates for the first time in DeFi.
Quasar raised $5.4M in a funding round from Shima Capital*, Polychain Capital, Blockchain Capital, Cosmostation, Anagram, Hash Capital, HASH CIB (Crypto Investment Bank), Keplr, Everstake.
Quasar is a decentralized peer-to-peer gateway to IBC-enabled yield generation which solves liquidity, capital aggregation and volume inefficiencies through a single solution. It will serve as the premier hub that allows Liquidity providers (LPs) to provide capital and aggregate yield through active management across the Cosmos ecosystem controlled by Quasar Token holders.
STFX raised undisclosed amount in a Strategic funding round from Blizzard*.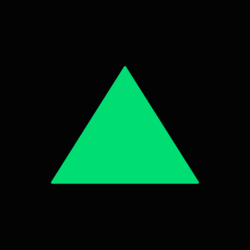 STFX is a DeFi and SocialFi protocol for short-term asset management. STFX are pioneering a concept of STFs — Single Trade Funds — short duration, non-custodial, actively managed vaults that are dedicated to one trade.
* fund, that lead investment round